Logistics is fraught with risk, disruption, and loss. A smooth freight journey demands a digital ecosystem for granular real-time visibility. Capitalize on AI to sense and respond to anomalies. Implement blockchain to monitor freight and authenticate contracts. Manage the moving parts of logistics with Infosys and become more resilient.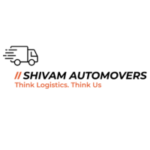 We are a leading Logistics solutions and fleet management company. At Shivam Automovers, we dedicatedly provides all type of FTL/Fix vehicle with all dimensions and weight capacity on PAN India all time.
Discover how we can assist your organization in navigating its next phase. Please inform us of your specific areas of interest so that we can provide you with more personalized assistance.